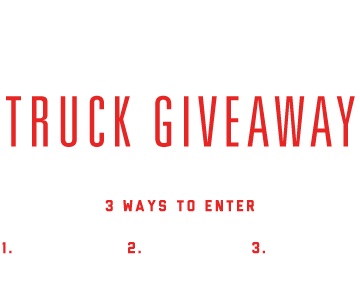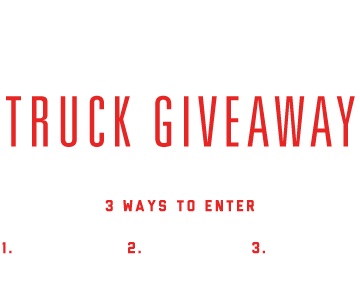 Subscribe to our mailing list. Every subscription is 3 entries. Keep yourself in the loop and increase your chances of winning.
Purchase Product. Every $5 you spend during our giveaway is 1 entry. Stock up and increase your chances of winning!
Tag friends in our giveaway post. CLICK HERE to tag to increase your chances of winning this truck. Every tag is 1 entry.
Win This Truck &
Tons Of Gear
Currently Valued At Over
$24,600
Every day we'll add new gear to the mix from our partners. Giveaway ends 12/17/18
Check out everything we're giving away below. It's kind of like a giant advent calendar. Except everyday we reveal hundreds of dollars in gear and one of the days you might get a truck.
BRUTE STRENGTH 1 YEAR OF PROGRAMMING + SWAG
$385 IN GEAR FROM Rx SMART GEAR
$250 IN DELICIOUS MEALS FROM TRIFECTA
1 YEAR OF BULLETPROOF MEMBERSHIP. $995 Value
CBD STARTER PACK FROM PURE SPECTRUM HEMP
HEFTY SUPPLY OF BEAR KOMPLEX GRIPS + GEAR
PEANUT BUTTER AT ITS BEST. CRAZY RICHARDS PB
A GRIP TON OF FREEZE SLEEVES!
$250 BORN PRIMITIVE GIFT CARD

2 KNEE SLEEVES FROM WORKT