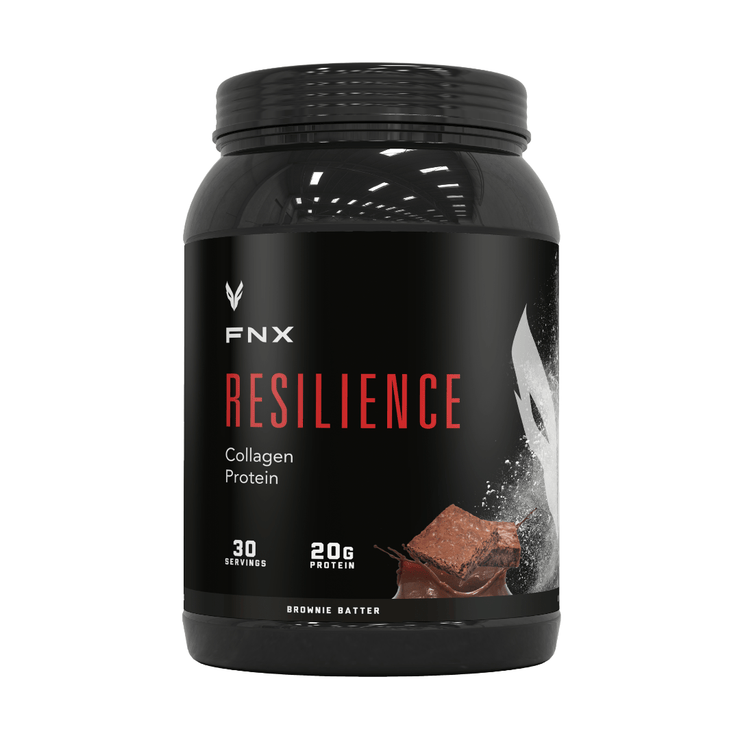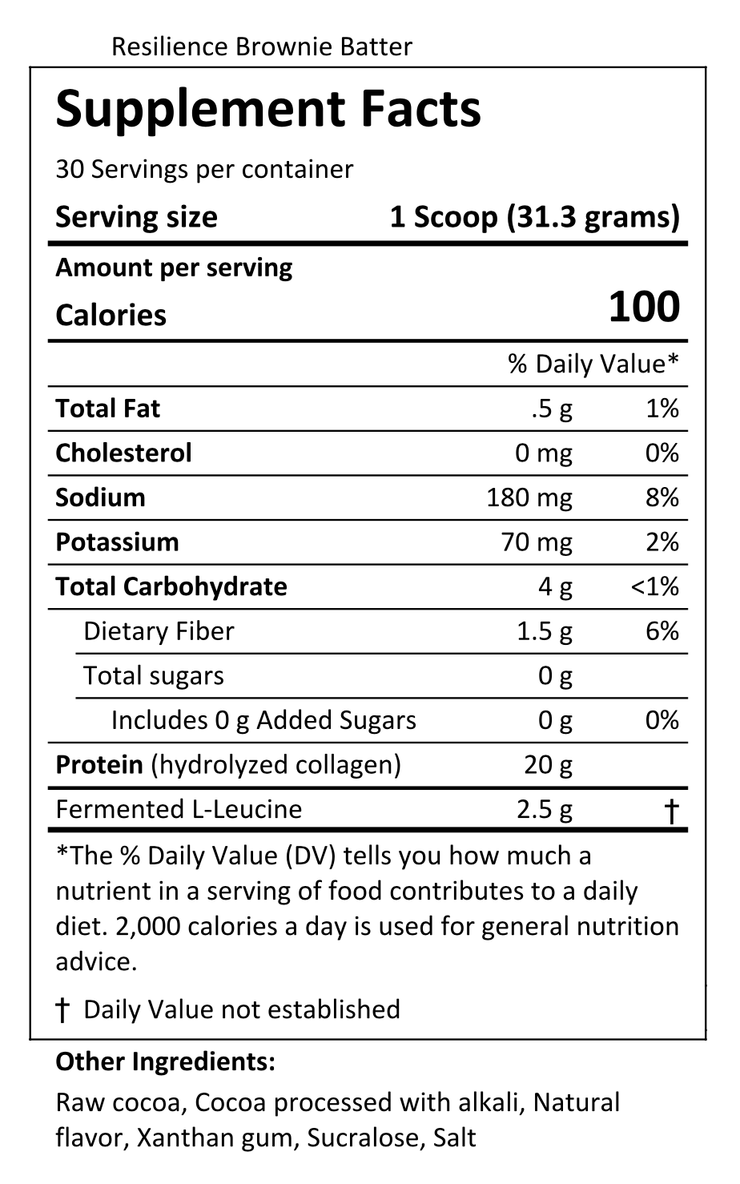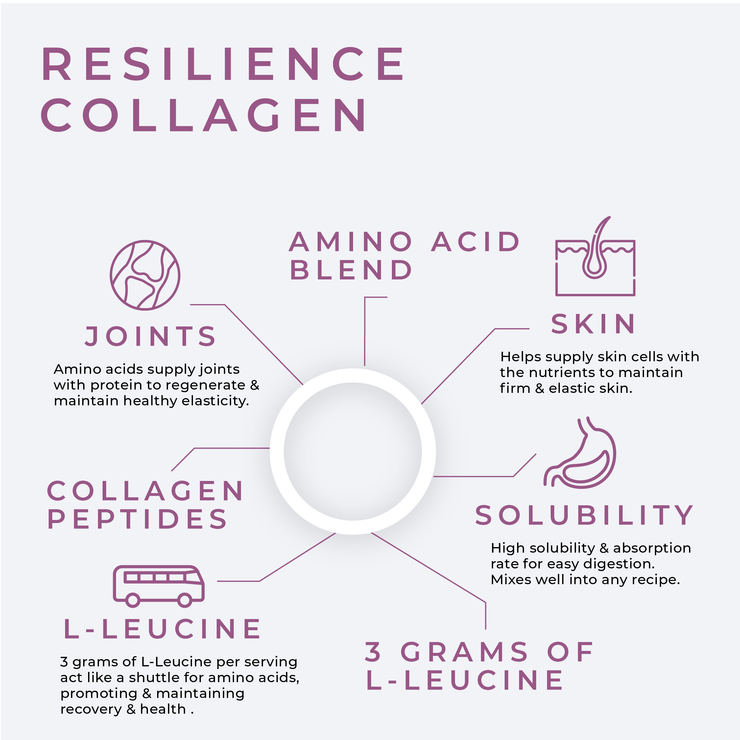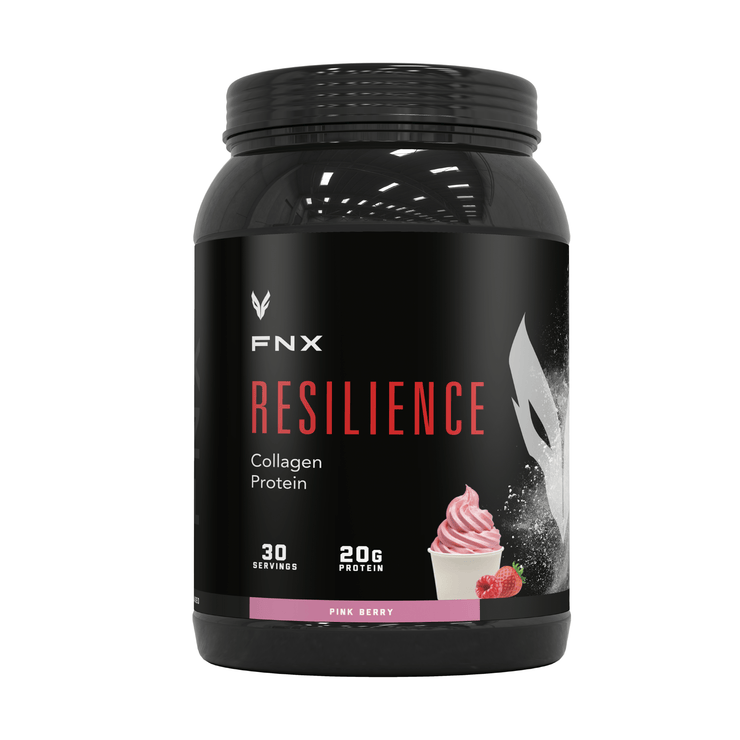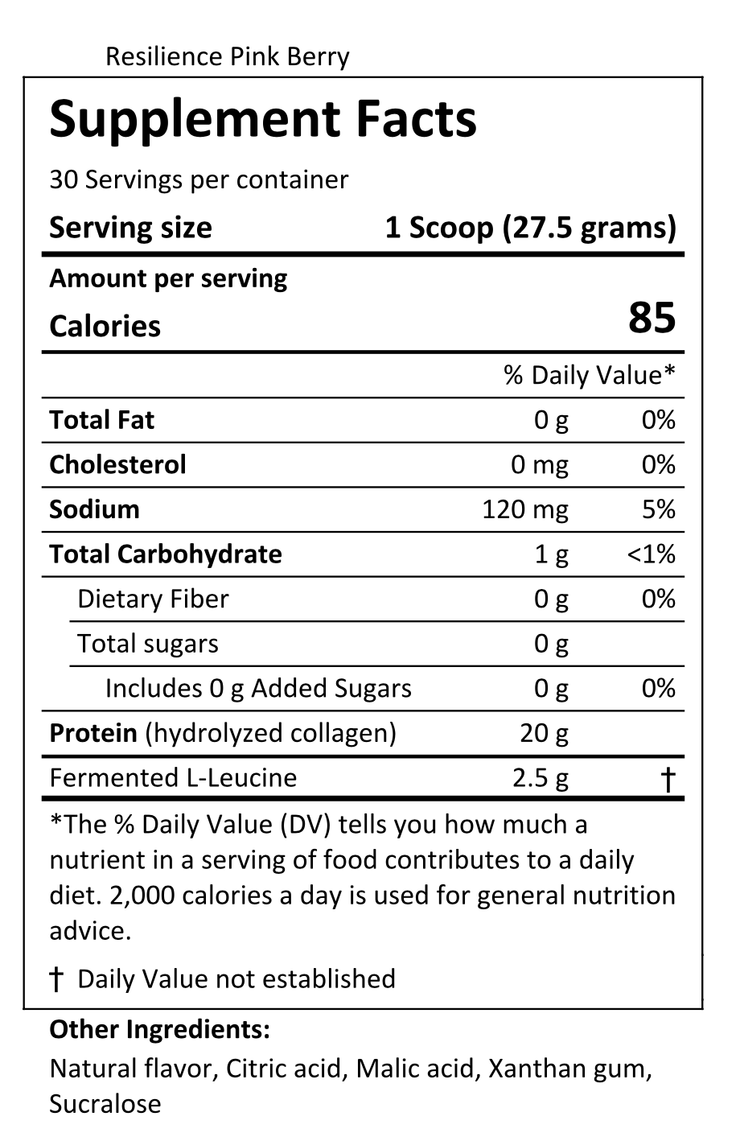 Resilience Collagen Protein
HEALTH - STRENGTH - RECOVERY - ENDURANCE
Use Resilience for a younger, healthier you. 20 grams of protein plus our collagen blend and 3g of Leucine make it the perfect supplement for maintaining beauty while getting those gains.
Keep your joints healthy, so you can make strength gains for years.
Protein and extra Leucine for easy absorption and super recovery.
Rep after rep your joints will thank you!
There is no better protein for your hair skin and nails than collagen. Also a great option for anyone with lactose sensitivity.
Protein and healthy joints are necessary to make strength gains. Get your collagen to keep your muscles and your joints happy.
Our collagen blend utilizes 3 grams of L-Leucine which acts like a shuttle for other amino acids. This means the amino acids are able to get to where they need to be, quickly & effectively. This, in turn, allows your body to make a quicker recovery so you can keep working.
What everyone is saying about Resilience GET 10% OFF YOUR FIRST ORDER
Enter below to be the first to know about new products and receive 10% off