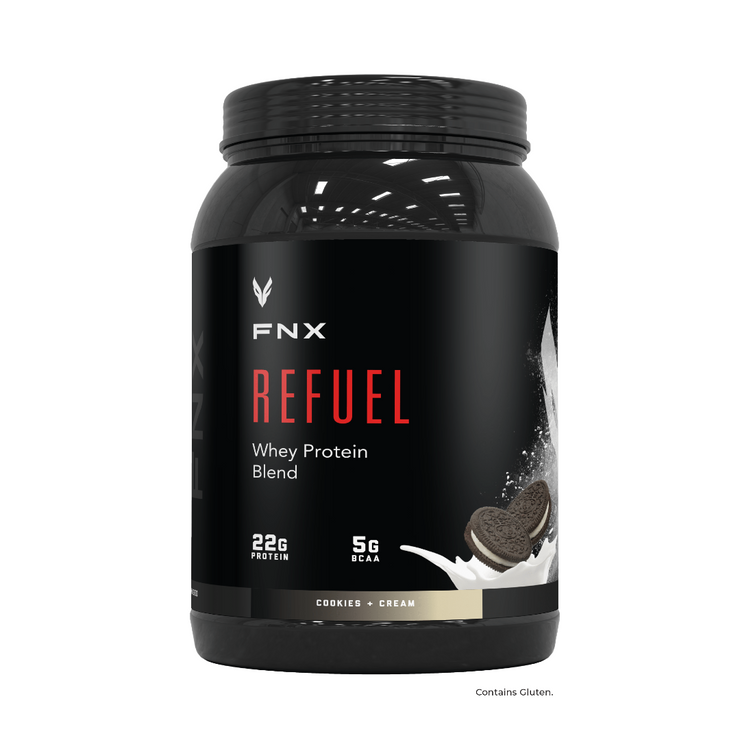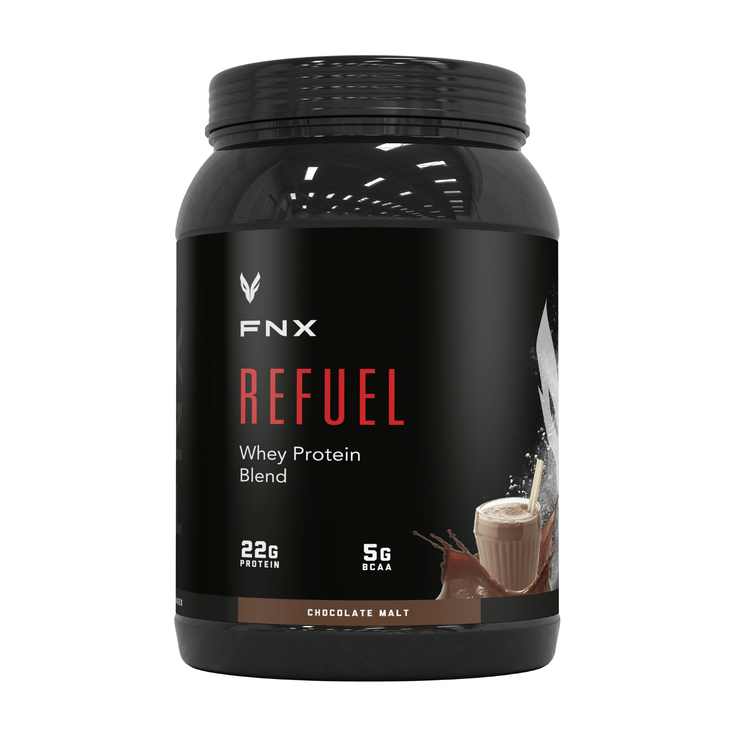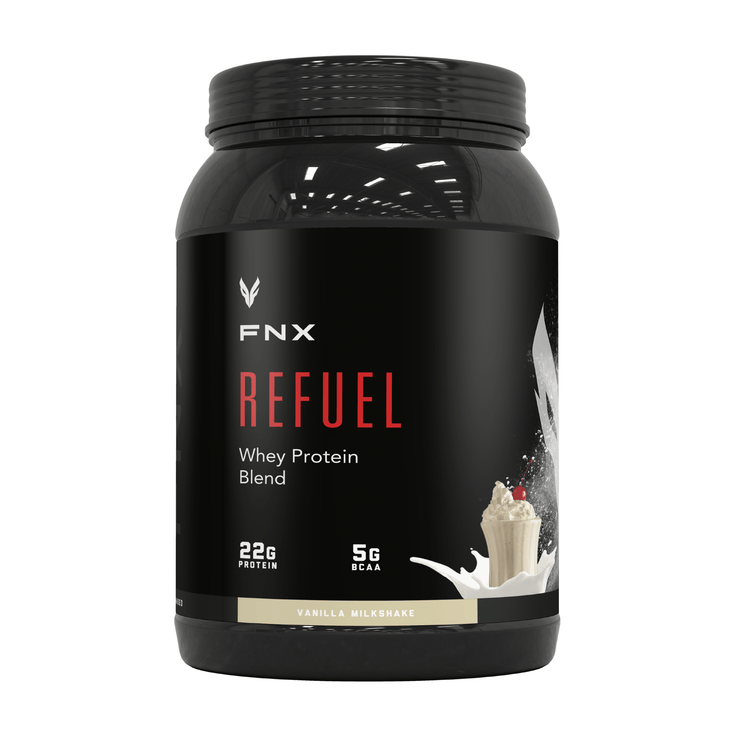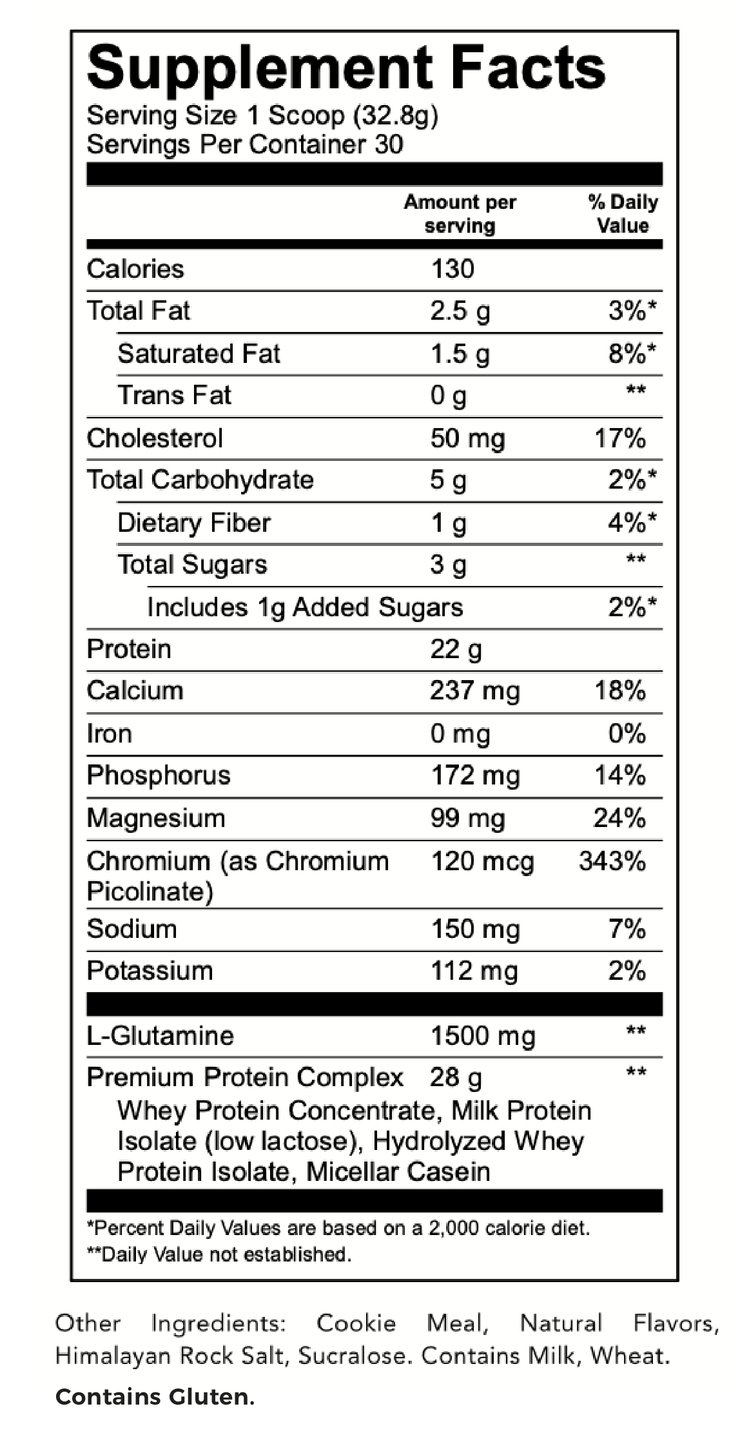 Refuel Whey Protein Blend
ENDURANCE - STRENGTH - RECOVERY - IMMUNE SYSTEM
Protein is an essential building block of bones, muscles, cartilage, skin and blood. Without it your recovery, performance, and health will suffer. Get some great tasting high quality Refuel in your diet!
Studies show endurance athletes need protein for optimal recovery and performance.
Protein is the most important macronutrient for strength gains and proper recovery.
Refuel contains BCAAs to supercharge your recovery.
Many of the bodies immune defenses and immunity responses require protein.
Endurance athletes require protein for proper recovery and progression. Refuel contains whey and milk proteins which provide the highest biological value from any single protein source. This makes it ideal for fast recovery and muscle gains.
Every daily serving of Refuel contains enough high quality cold processed protein and BCAAs to ensure a strong recovery.
Refuel utilizes the highest quality, low lactose, cold processed whey protein which ensures you get exaclty what your body needs in every scoop.
What everyone is saying about Refuel Whey Protein Blend.
Refuel Whey Protein Blend. Everything you need to know.
Why do I need Refuel Whey Protein Blend?
Everyone needs protein for proper health. Athletes and fitness junkies need it more than most. Our refuel has the added benefit of a probiotic blend for digestion and BCAAs for extra recovery. Whether you're looking to gain muscle, lose fat, or improve your performance, Refuel Whey Protein is your solution. GET 10% OFF YOUR FIRST ORDER
Enter below to be the first to know about new products and receive 10% off